Beauty Salon Winchester
Click Here to Call Us:01962 714 444
Most people feel intimidated and skeptical when it comes to eyebrow microblading. There are several things that come to mind, such as the safety factors and costs. Thin or scarce eyebrows can lower your self-confidence. If you are confused about whether you should get eyebrow microblading or not, contacting the experts at Richmond House Beauty can be the best option. We are a reputed Beauty Salon Winchester that offers various cosmetic services at affordable prices. Microblading is a tattooing technique in which realistic strokes are drawn that look exactly like your eyebrow hair. It helps define your brows and keeps them in good shape all the time. The pigment is specifically created to suit sensitive facial skin, and there are no risks involved in getting this beauty technique. There are various benefits of getting eyebrow microblading; let's discuss them below.
Whether you are a mom on the go, a fashionista, a retired professional, or just want to pamper yourself, manicure and pedicure are beneficial in enhancing your overall appearance. A simple pedicure and manicure can make a drastic difference in your appearance. Millions of people visit beauty salons in Winchester to get their manicures and pedicures done. They are a great way to keep your hands, feet, and nails clean. If the weather has taken a toll on your cuticles and nails, you can get your cuticles moisturized and revive your nails through a pampering pedicure and manicure. Everyday stress, lack of care, and harsh weather conditions make your hands and feet dry and chapped and drain out their moisture. Manicure and pedicure are the best way to revive your skin.
Laser Hair Removal Winchester
Laser hair removal is the best way to get rid of your body hair growth permanently. If you have always wanted to have smooth and hair-free skin, contacting the experts at Richmond Beauty House can be the best option. We offer permanent hair removal solutions that can give you smooth skin in just six sessions. In the laser hair removal technique, the hair follicles are removed from the root. Often, people feel scared of laser surgeries as they feel they will have to bear immense pain during the treatment procedure. But laser hair removal sessions are usually pain-free, and you might experience slight discomfort after the procedure. If you are looking for a clinic to get Laser Hair Removal Winchester, we are here to cater to all your needs. Laser hair removal is a cosmetic procedure that targets hair follicles with high-heat laser beams. You might not feel the heat, but you might feel that your skin is being snapped with a rubber band during this procedure. Laser hair removal doesn't require any downtime, and since the treatment is so quick, you can easily get back to your normal routine.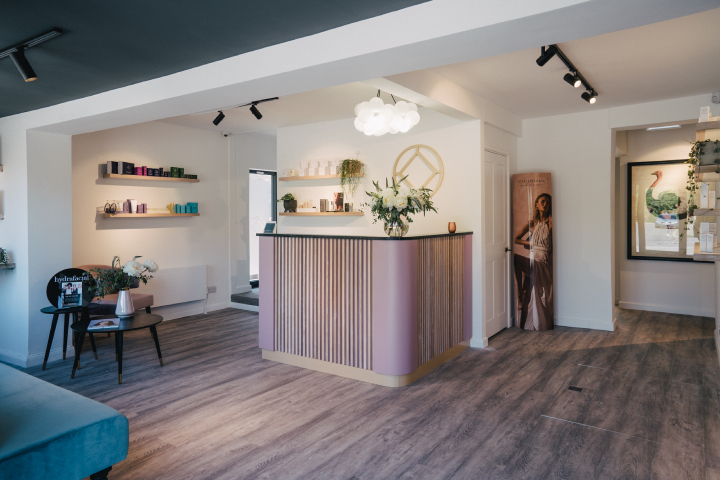 Beauty Room Winchester
Bamboo massage has suddenly gained a lot of popularity worldwide. It is widely used to alleviate muscle strain and stress effectively. If you are wondering what a bamboo massage means, it is performed with tools made out of bamboo. The tools are heated up to a comfortable, warm temperature to release all the tension in your body. Essential oils and body oils are used during this treatment, and the bamboo is rolled in multiple directions to relax your body. If you are looking for a Beauty Room Winchester to enjoy a soothing bamboo massage, contacting Richmond Beauty House can be an ideal option. We have a team of experienced masseuses and beauticians who offer a variety of rejuvenating body massages. Some of our most popular massages are blended with aromatherapy to offer you complete relaxation and rejuvenation. Many people feel that bamboo massages don't help improve your skin quality, but that is not true. If performed by experts, it can nourish your skin and relieve your body aches.
Whether you are an athlete or not, muscle soreness can happen to anyone. Bamboo massage can easily cure your sore muscles and increase the circulation of your blood. The staff at Richmond Beauty House believes in offering therapeutic massages so that you can feel relaxed. We use some of the best quality tools and oils for massages. Regular bamboo massage can strengthen your muscles and improve your mental health as well. Whether you need the massage on a target area or your entire body, we cater to all your needs and provide you customized beauty plans as per your budget. Our well-trained staff makes you feel welcomed at our facility.
Richmond House Beauty
Richmond House, Main Rd, Otterbourne, Winchester, Hampshire SO21 2EQ
01962 714 444
https://richmondhousebeauty.co.uk/